Swimming Pool Replacement Parts and Spa Parts
Aquamasters, Inc. carries Thousands of Swimming Pool Parts and Accessories for Pumps, Filters, Lights, Deck Equipment, Lifeguard Stands, Replacement Deck Drains, Tiles, Showers, ADA-Compliant pool supplies, and the many parts associated with your filtration system. Parts Diagrams are essential for the Do-it-yourself pool or spa owner. Centrally located, we offer fast service and express shipping for our extensive list of pool and spa parts.
Pool Pump Parts
Pump Strainer Baskets, Impellers, Diffusers, Shaft Seals, O-Rings, Gaskets, Pump Strainer Lid, Knobs, Seal Plates, and replacement pump motors.



Pump Baskets

Pentair Pump Parts
Challenger Hi-Flow (Medium Head) Pump Parts
Challenger Hi-Pressure (High Head) Replacement Pump Parts
Whisperflo Pump Parts
Purex C-Series Commercial Pump Parts
Sta-Rite D Pumps
Sta-Rite Dyna-Glass
Sta-Rite Max-E-Glas Parts
Hayward Pump Parts
Super Pump
Super Pump 2600 Series
Super II Pump (3000 Series)



Marlow Pump Parts
Marlow 2AF Parts
Marlow 3B Series Pump
Marlow 4SPC Pump Parts
Replacement Pool Motors
AO Smith Motors
Century Motors

Pool Filter Parts- Sand Filters
Full line of replacement parts for pool filter include filter wrenches, air relief valve, pressure gauge, laterals assemblies for the TR and TA Series sand filters.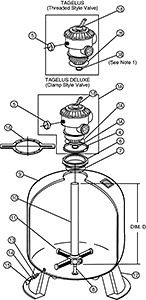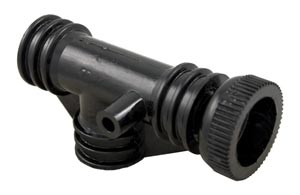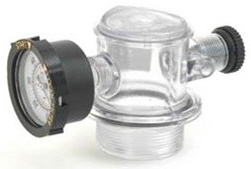 Tagelus Pool Filter Parts (Pentair Filter with Top-Mounted Multiport Valve)
Triton II Filters, TR 40, 50, 60, 100 and TR-140 Parts
TR-C Commercial Pool Filter Parts, TR-C and TR-C3 Parts
Pentair THS Commercial Filters

Hayward Pro-Series Side-Mount Sand Filters - Parts


Multiport Valve Parts
Multiport Valve Replacement Parts for Sand Filters - Rebuild Kits, Replacement Handles, Spring, Gaskets, and O-Rings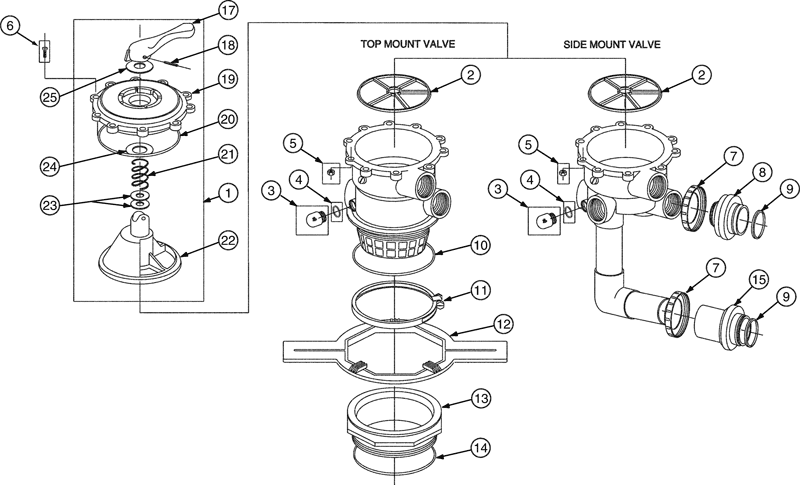 Top-Mounted Multiport Valves
Side Mount Multiport Valve
PVC Slide Valve


Pool Deck Parts
Ladder and rail deck anchors, wedge kits, ladder treads, white ladder bumpers, escutcheon plates, pool tools, and lifeguard chair parts.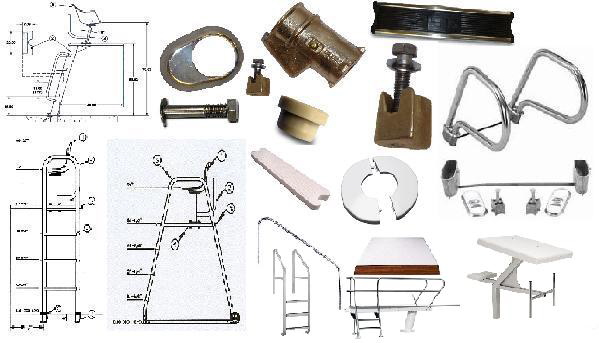 Deck Anchors
Deck Drains and Fittings
Deck Drains with Removable Tops
Diving Board Bolts
Escutcheon Plates
Fulcrum Bumpers
Ladder Bumpers
Ladder Treads
Wedge Assemblies for Ladders and Rails
Pool and Spa Tools

Deck Repair Products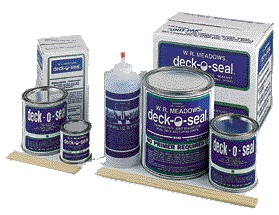 Expansion Joint Repair Products

Lifeguard Chair Parts & Accessories
Replacement Footboard, Platforms, Ladder Treads, Guard Chair Seats, Umbrella Holders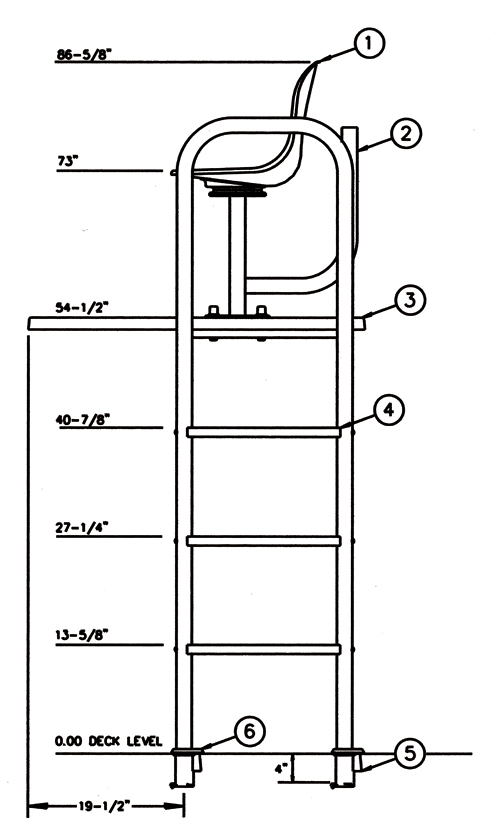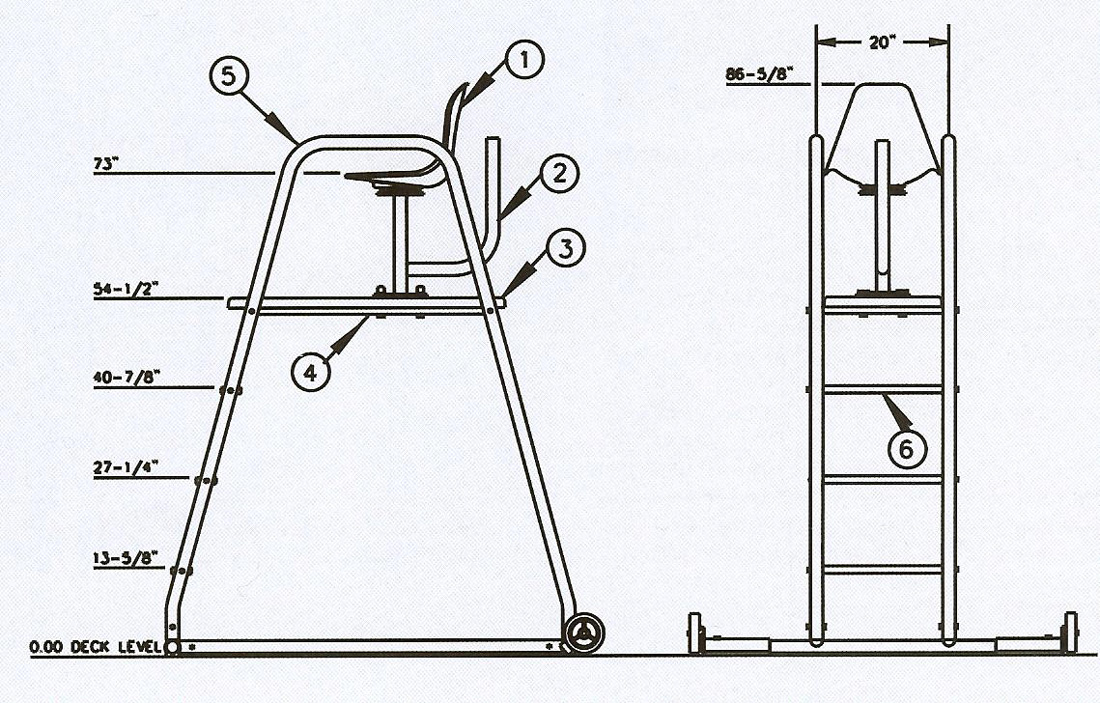 Guard Chairs
Ladder Treads
Footboards
Swivels and Seats
Umbrella Holders
Skimmer Parts
Skimmer Parts include skimmer baskets, skimmer lids, Weirs, and Flow-Control "Turtles." Popular in-ground skimmers for concrete pools are the Hayward SP-1070 Series and SP-1084 Series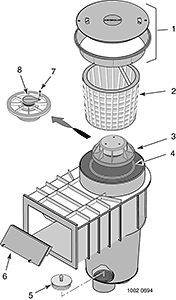 Skimmer Lids and Covers
Skimmer Baskets
Skimmer Weirs
Float Valves


Spa Parts Catalog
Air Blowers
Air Buttons




Pool Filter Replacement Parts

Filter Domes
Gaskets & O-Rings
Dome Wrenches
Filter Bags
Pressure Gauges
Drain Plugs & Assemblies
Laterals & Hubs
Bulkhead Fittings
Replacement Cartridges & Filter Media
Bleeder Valves





Pool Heater Parts

Pressure Switches
Heat Exchangers
Headers & Header Gaskets
Gas Valves
Thermostats
Hi Limit Switches
Heat Sinks
Heating Elements (For Electric Heaters)



IF YOU DON'T SEE IT HERE, PLEASE ASK. GIVE US MAKE & MODEL & WE'LL SHOW YOU AN EXPLODED VIEW!
Back to Aquamasters Pool On-Line Catalog