Submersible Pumps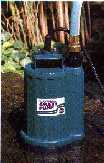 Click the Links Below for more information.
Electronic Smart Pumps, 1/6 HP, 115V, 60 Hz, Up to 15 GPM
For Use in ponds, pools, pool covers, boats, spas, aquariums, For "On-The-Job", and shallow flooded areas.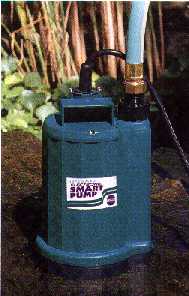 Battery Operated Submersible Pumps
This small submersible pump is designed for many uses. Drain Aquariums,Spas, pool covers, boat covers, bailing boats, clogged sinks, sumps, etc... Many Household and on-the-job uses.