Legacy Starting Platform
for Competitive Swimming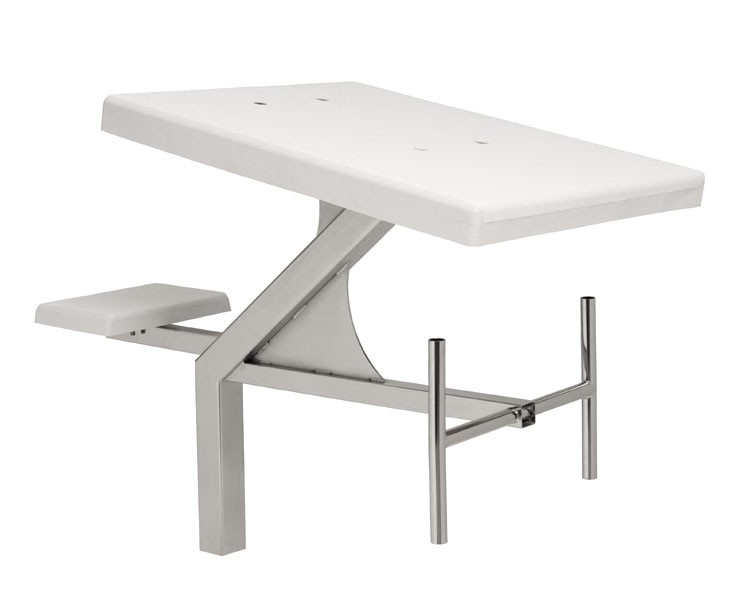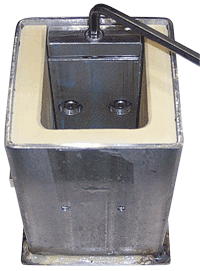 The Legacy Starting Platforms are constructed of 2.5" square, .120" thick electroplated high strength stainless steel square tubing, a large (24" x 30") fiberglass slip resistant top surface, and a fiberglass slip-resistant step. A patent pending anchor helps prevent "rocking". This anchor allows for removal and installation of the platform from the anchor socket without the use of tool, to permit safe storage and helps prevent unauthorized use of the platforms. The Legacy can be ordered to fit almost any deck and water height variable. An order form is available to insure the proper model is supplied.
Quick and Easy Installation of Starting Platforms
Features:
| | |
| --- | --- |
| | One Anchor - Easy to Install, Easy for Coaches to Remove & Re-Install. |
| | Support Post is 2-1/2" Square x 0.120" (3.05mm) thick for Superior Strength. |
| | Equipped with One (1) Fiberglass Slip-Resistant Step for ease in mounting. |
| | Large Platform Top constructed of laminated fir covered and reinforced by fiberglass, which a non-slip sand coating is applied for sure-footing. The platform slopes at a nominal 10*degree slope. Customer must State Deck to Water Level Dimension. |
| | Platforms Mount to pool's decking surface with Special Anchoring System that Allow the Starting platforms to be moveable, if necessary. Will Fit Most Existing Single Post Anchors. |
Part #

Description

Price

Order

SPLeg

Starting Platform, Legacy 1 Series, Pre-Assembled, Anchor Included

2,119.00

SPLeg-NoAnch

Starting Platform, Legacy 1 Series,

Less

Anchor

1,679.00

SPLegAnch

Anchor Only for Legacy Starting Platform, 1-Required per Platform

450.00

A Special Order Form must be completed before fabrication can begin. (Customer Must State Deck to Average Water Level of Pool)
Items on this page are not able to ship via UPS. Must ship by Motor Freight Carrier.


Deck Equipment for Commercial Pools