Dual Post Starting Platforms for Commercial Pools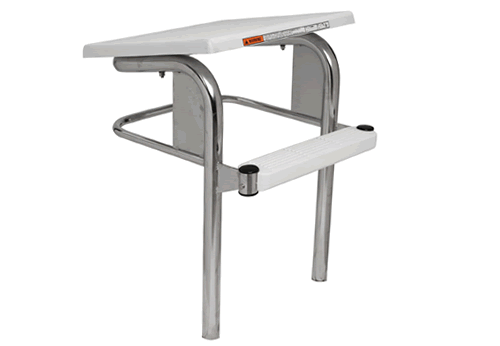 Our double post starting blocks are designed for use competitive swimming pools. All tubing components are constructed of stainless steel and are electro polished for corrosion-resistance. The dual post starting platform can be ordered to fit almost any deck and water height variable. The deck to water level dimension must be noted in order to select the correct starting platform.
Features and Benefits
1.90" Diameter, 0.145" Thick

electro-polished stainless steel tubing.

Large

Fiberglass slip resistant top surface and step.

Fits

most existing dual-post anchor systems.

Available

with or without dual-post anchor

.

Can

be custom ordered to fit any deck and water height

.

Easier to Install than traditional anchors.

Length: 18"

Width: 24"

Height: 17" to 30"

Platform Dimensions: 24" Wide x 20" deep.

Platform Top: 24" x 30"
Specifications

The Frames are constructed of 1.90" O.D. (outside diameter) x 0.145" wall, (thickness), Type 304 Stainless Steel electro polished tubing. The backstroke bar is constructed of 1" OD x 0.065 wall electro polished stainless steel, and is supported to the frame by 3/16" thick Type 304 Stainless Steel gussets. Gussets of the same thickness also support the tread and are electro polished for corrosion resistance.
The Top Platform is constructed of an acrylic outer body skin and a non-slip, sanded tread over a solid laminated board covered with hand-laid fiberglass and resin roving. The platform is mounted onto a weldment at a 10 degree angle. The Footboard dimensions are 20" x 24".
The Step is slip-resistant and is made of a white, blow-molded plastic and has nominal dimensions of 4" x 20".
The Anchor Assembly is constructed completely of Stainless Steel. The anchor is threaded for a 1/4" x 20 brass grounding screw for bonding.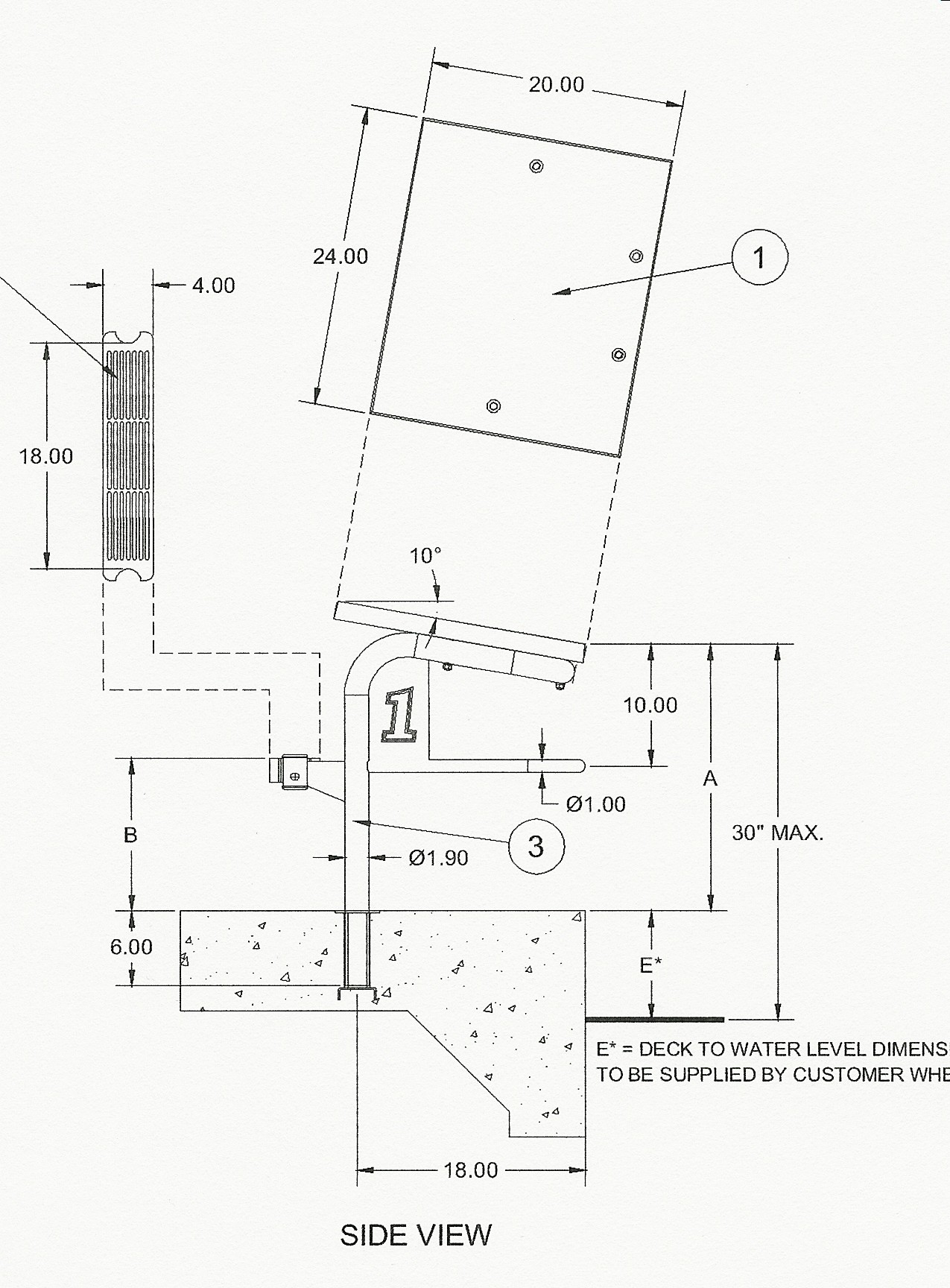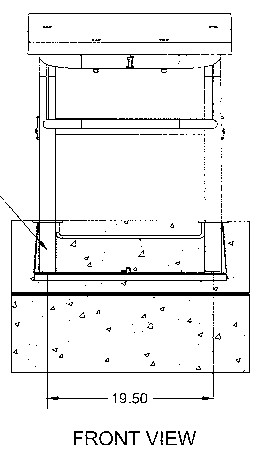 Part #

Description

Price

Order

SPL2DualNoAnch
Starting Platform, Dual Post, Pre-Assembled,

No

Anchor

1,489.00

SPL2AnchorOnly
Double Anchor Assembly Only, to Dual Post Starting Platform

450.00

(Customer Must State Deck to Water Level in Pool)
Items on this page are not able to ship via UPS. Must ship by Motor Freight Carrier.


Back to Deck Equipment for Commercial Pools